CASE STUDY
Purchased with the vision of bringing it back to its original glory with modern elements, this listed building featured two stunning fireplaces beautiful feature walls and a full granite exterior.
Uncovering & restoring over 300 years of history
This property needed to be completely gutted, from top to bottom as it was in such a poor state. From the perspective of Matthew Thebault Stonemasons, we were commissioned to restore two fireplaces, internal walls and all of the house exterior.
It was extremely important that all the existing stone work was matched piece by piece.
One of the fireplaces was just in a heap on the floor, this required a complete restoration, fitting each stone and using only restoration lime mortar to be in keeping with the rest of the property.
The second fireplace was in situ but also needed a lot of work. For the Internal walls old mortar had to be raked out, all the broken and cracked granite areas repaired, cleaned down and re pointed again only using the restoration lime mortar. The task that the team faced was huge with large areas of this 300 year old house needing to be completely rebuilt.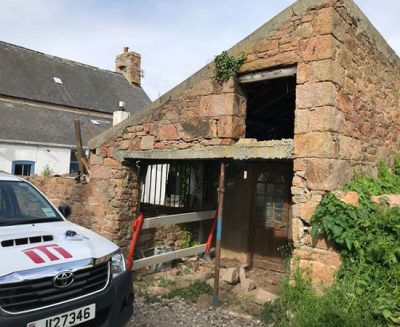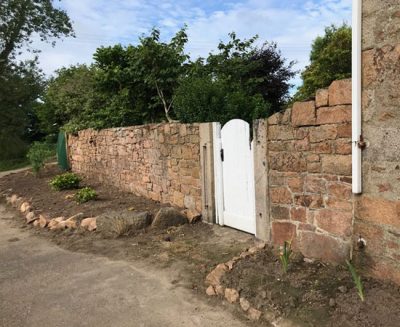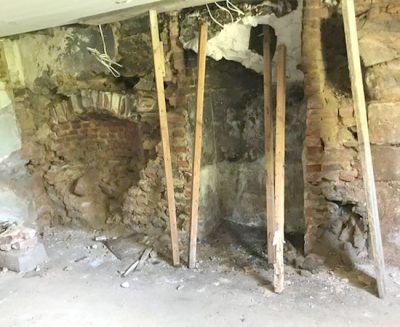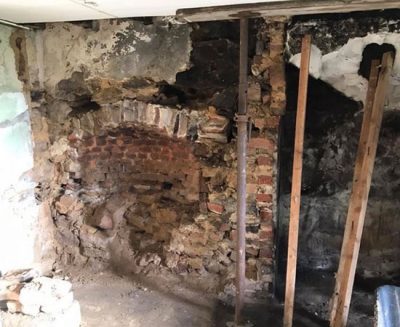 Finally, all the exterior walls needed to be raked out, again by hand and all the broken areas of granite repaired, all cleaned down and repointed once again using the restoration mortar.
From start to finish the the project took Matthew Thebault Stonemasons 6 months to complete.
It's a project the team are very proud of and we believe the finished property speaks for it's self!